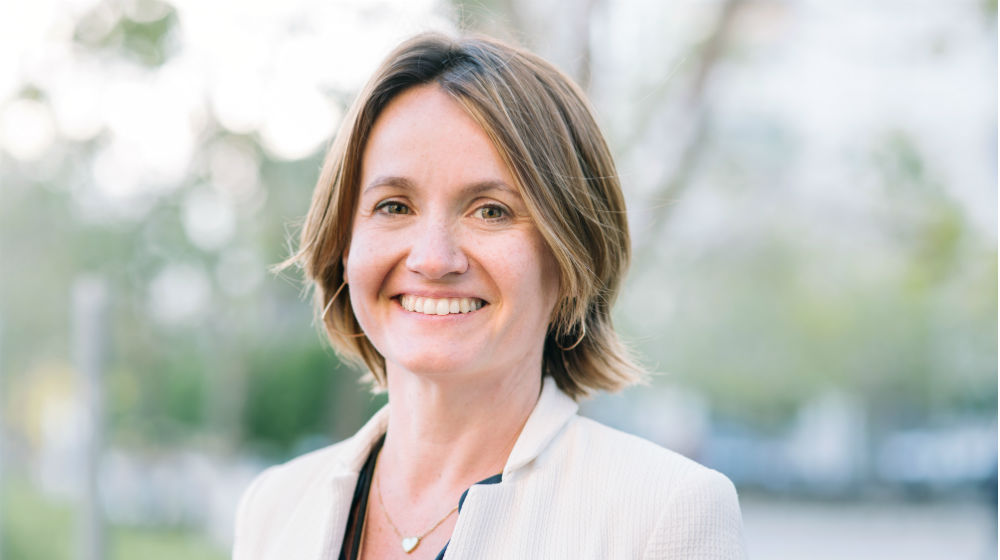 "We want to do for patient information what Google did for general information." Riley Bove, MD
The most recent clinical information is crucial for patient treatment and research advances. But if the necessary material cannot be easily accessed, it's not very useful. To simplify data input, integrate databases, and offer dashboards customized for clinical care and research, this team developed a digital application called BRIDGE. The goal of this app is to solve the technical challenge of bringing all the latest information into the clinic, where it can inform clinicians and improve patient care. 
Information is power and never more so than in health care, where a clinician's access to the right information can make all the difference to a patient struggling to get well. 
As noted by Dr. Kate Rankin – one of three scientists on this project – giving doctors the right data in a timely manner helps ensure the right diagnosis, the right treatment, and hopefully, the right outcome. 
"If we can get accurate data in front of doctors quickly, we can help them make the correct diagnoses from the outset," she says.
When the team proposed the project several years ago, Dr. Rankin described the challenge: "In neurology and psychiatry, much of our understanding of a disease comes from clinical features that we observe and test. Interpersonal behavior, cognition, and motor skills all help us understand what's happening with a brain. Getting all this data in front of a clinician in a way that makes sense, can be reproduced, and can be compared across patient populations is a unique challenge." 
It once was impossible to integrate all these data technologies in the clinic, but BRIDGE has opened that door.
The digital platform went live last spring, offering research advances, data from a patient's electronic medical record (EMR), and results from similarly diagnosed patients. Dr. Riley Bove says one of the best parts of this robust tool is that it allows clinicians to easily see the latest in standards of care as it pertains to their patients. 
So far, clinic-specific dashboards have been created for the Multiple Sclerosis, Memory and Aging, and Child Autism clinics in the UCSF Weill Institute for Neurosciences. Next on the list is the UCSF Breast Cancer Clinic, followed by any other clinics interested in implementing BRIDGE. 
As Dr. Stephan Sanders points out, this tool is also quite valuable for patients, who when diagnosed with a neurological or psychiatric disease. want to know the trajectory, available treatments, and what they can expect. This portal provides a map that patients can navigate with the help of their doctors. 
The team emphasizes that this central repository offers everyone involved in health care – patients, clinicians, researchers – access to vital information needed to ensure healthy outcomes. They are all grateful for the Weill Innovation Award that is helping their dream of the "neuropsychiatry clinic of the future" become a reality.