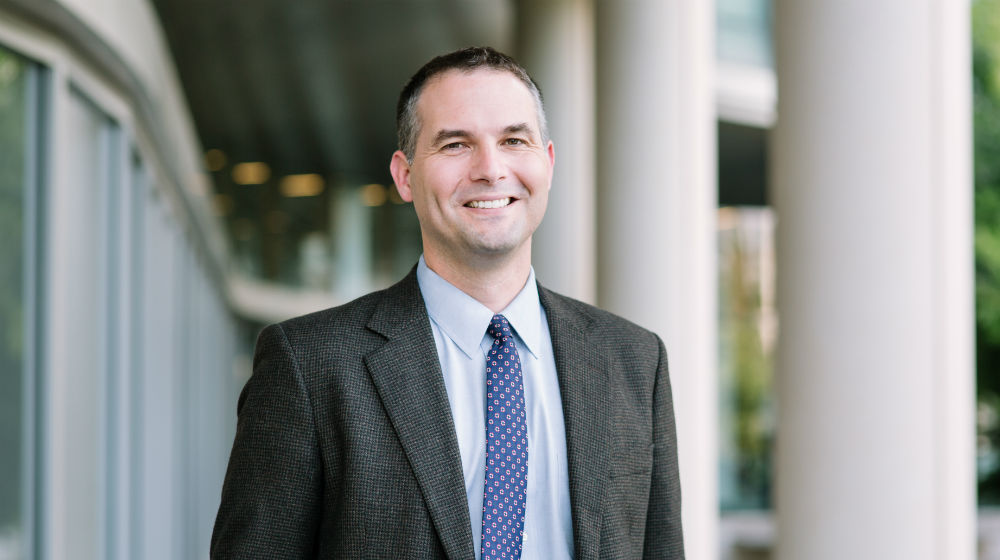 "This is a very useful test because it directs doctors toward finding an underlying tumor, if there is one, and patients can be treated much earlier." Sam Pleasure, MD, PhD
Antibodies are our first line of defense against infections, but they also appear to play a role in neuro-inflammatory diseases such as autoimmune encephalitis. An obstacle to studying these disorders, however, is the limited supply of biological samples. This project used new diagnostic tools developed at UCSF to accelerate antibody-antigen discovery and generate recombinant reagents to speed research into these disorders.
Ending the diagnostic odyssey for patients is the goal of this scientific team, all of whom are keenly aware that identifying the cause of an illness is key to curing it. 
The team focused on encephalitis, an inflammation of the brain and spinal cord tissue. Although often caused by an infection, more than half of all patients with encephalitis have evidence of autoimmunity in their central nervous systems, rather than infection. 
Noting that such conditions appear more common than previously understood, Dr. Sam Pleasure said the scientists created a test that screens for antibodies in the brain and spinal cord when inflammation is present. Using diagnostic technology developed at UCSF, the team identified the targets of these "autoantibodies," which are produced by the immune system directed against a protein. This is a crucial step toward helping doctors find the cause of the disorder. In the process, a new paraneoplastic (meaning "triggered by cancer") autoantibody syndrome was discovered, indicating a tumor was present.
"This is a very useful test because it directs doctors toward finding an underlying tumor, if there is one, and patients can be treated much earlier," Dr. Pleasure said, adding that about half of all cases showing as a neurologic syndrome associated with antibodies may actually be caused by tumors. 
The Weill award also helped UCSF's Center for Next-Gen Precision Diagnostics expand its infrastructure to understand how such antibodies may cause psychosis, seizures, and memory problems in patients with autoimmune encephalitis, he said. 
"We think that a fraction of patients with psychosis actually have an autoimmune syndrome," Dr. Pleasure said. "Those patients need to be treated very differently from a typical schizophrenia patient, but right now, there's not a clear way to distinguish between them."
Another goal of the research was to produce unlimited quantities of the antibodies found in a patient's brain and spinal cord – a goal accomplished by Dr. Michael Wilson for one syndrome after his laboratory sequenced the specific antibody genes from a patient's spinal fluid. All three labs have proven that this recombinantly generated antibody has the same specificity as the patient's spinal fluid. Having an unlimited supply of this antibody in purified form allows the team to study the pathophysiology of this disease to figure out how the antibody causes brain dysfunction.
The team is grateful that the Weill Innovation Award gave UCSF the means to speed diagnosis of deadly diseases by understanding the role these antibodies play in causing disease.
"Our approach allows us to quickly determine whether there is something that the immune system is responding to," Dr. Pleasure says. "Such rapid clinical approaches are going to become more and more important. It also means we have to be smarter at figuring out which of these syndromes are really causative and which result from some other sort of injuries."