The UCSF Weill Institute for Neurosciences has named the first recipients of the UCSF Weill Innovation and Scholar Awards as part of the institute's goal to support high-risk, high-reward research.
The highly competitive selection process concluded with nine Innovation Awards and six Scholar Awards being granted by the new UC San Francisco institute, made possible by the $185 million gift from Joan and Sanford I. "Sandy" Weill, announced in April.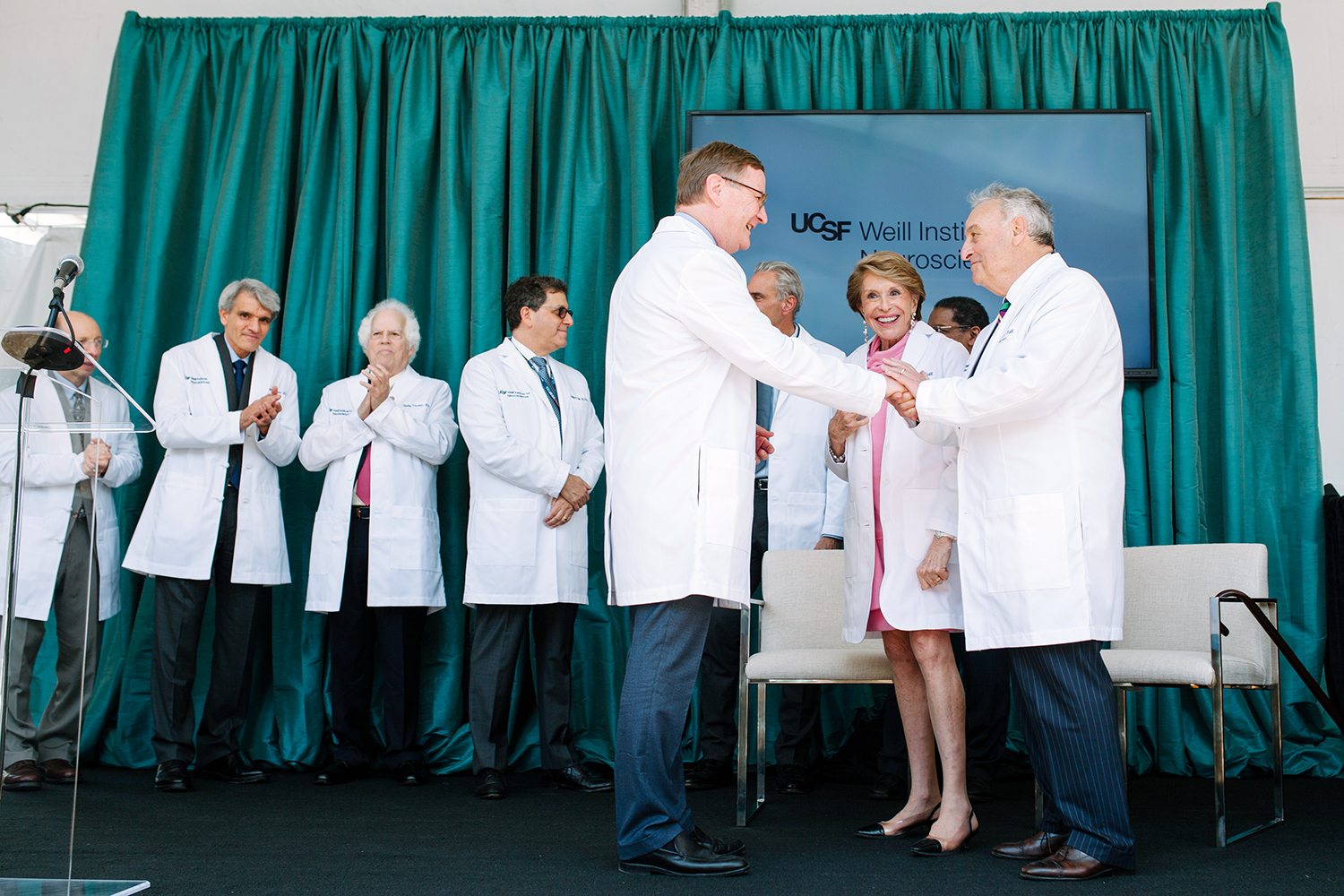 The gift, one of the largest ever made to support the neurosciences in the United States, funded several programs, including the UCSF Weill Fellows program to offer crucial financial support to PhD students in UCSF's Neuroscience Graduate Program and an annual neuroscience symposium that will alternate between Weill Cornell and UCSF.
The first program launched is the UCSF Weill Innovation Fund, which supports high-risk, high-reward research projects aimed at finding new treatments for neurological and psychiatric diseases and disorders.
"It's critical to invest in early-stage research that could reap huge rewards for accelerating progress against brain diseases," said Stephen L. Hauser, MD, director of the UCSF Weill Institute for Neurosciences and the Robert A. Fishman Distinguished Professor in Neurology. "The Weill Innovation Fund aims to assist our most outstanding scientists so that they can pursue audacious research goals that may be too exploratory to find support from traditional funding sources."
Each of the nine UCSF Weill Innovation Award recipients received $150,000 – funding that will continue for three years, dependent on milestone attainment each year. The UCSF Weill Scholar Award recipients each received $100,000.
The awards selection process was competitive, with 46 applications for the Innovation Awards and 24 Scholar applications. The recipients were selected by the UCSF Weill Institute Steering Committee, which includes the Weills, UCSF leadership, and three Review Committee Chairs – Ying-Hui Fu, PhD; Lily Jan, PhD; and Kristine Yaffe, MD.
Innovation Awards
Scholar Awards
The full project description of each of the winners is available on the Research Development Office website »