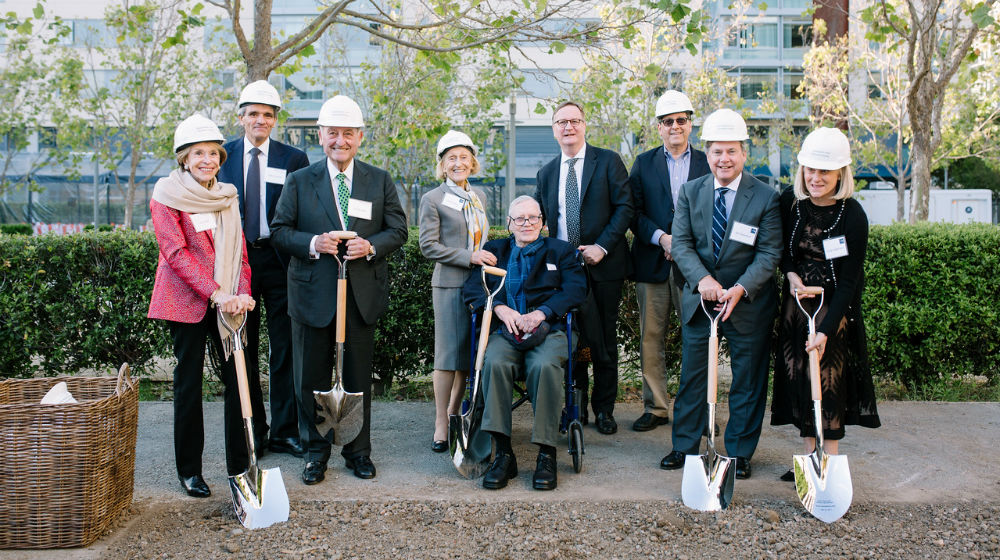 Shovels were at the ready on Tuesday, May 23, for the groundbreaking ceremony of the new Joan and Sanford I. Weill Neurosciences Building, which will serve as an important hub for the UCSF Weill Institute for Neurosciences at Mission Bay.
Joan and Sanford "Sandy" Weill, whose generosity made the building possible, donned hard hats and posed for photos alongside UCSF Board of Overseers chair Bill Oberndorf and his wife, Susan. The Oberndorfs' gift will create the Oberndorf Family Laboratories in the new building to benefit psychiatric research.
Charles "Chuck" Feeney founder of The Atlantic Philanthropies and General Atlantic also attended the celebration with his wife, Helga. A gift from General Atlantic is supporting this state-of-the-art facility, which will also house the visionary Global Brain Health Institute created by The Atlantic Philanthropies.