2016 - 2017 Weill Scholar Award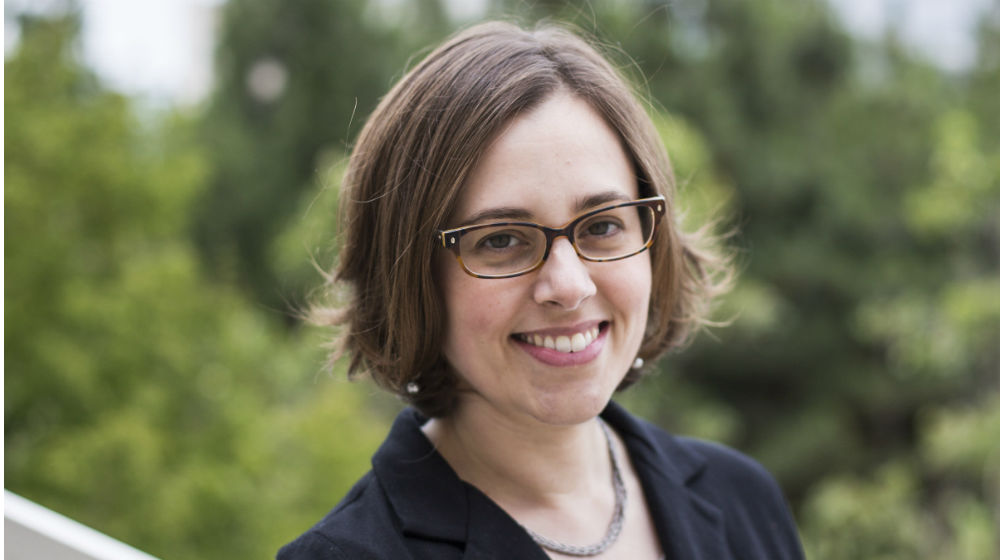 "I think UCSF is the best place on Earth to move neuroscience forward and help our patients." Raquel Gardner, MD
You might say that Raquel Gardner, MD, was destined to become a doctor. As a child, she tagged along with her physician parents while they made their hospital rounds, awed by their power to help people. Now an assistant professor in UCSF's Memory and Aging Center, Dr. Gardner is channeling her parents' influence on her own career as a physician-scientist. Her bold goal: improving the well-being of the millions of men and women who suffer traumatic brain injuries (TBIs), including concussions, every year.  
Why TBI matters: "It's a huge and growing public health issue, with more than 2.8 million people in the United States treated in hospitals every year. This leads to annual costs of more than $60 billion - probably an underestimate since that number doesn't account for the chronic effects of TBI, which we're only beginning to understand. While some people recover very well, others can have really serious deficits in cognition, mood, and physical function. These effects can happen immediately or develop gradually over time."
How we're currently studying TBI: "For decades, scientists have been searching for effective drugs to improve outcomes for patients after a TBI. So far, nearly all TBI drug trials have been negative. We're starting to realize that part of the problem is the way we are measuring the impact of TBI on individual patients. Historically, we used a single functional outcome, measured at one point in time – perhaps one or three months after the injury – to understand its impact. That is probably insufficient to capture the breadth and evolution of the TBI symptoms that patients can experience."
What the award will allow her to do: "We are developing very innovative, data-driven statistical models and applying them to some of the largest longitudinal sets of high-quality traumatic brain injury outcomes data available. These new models will allow us to track recovery patterns over time across multiple important symptom areas – including everyday function, life satisfaction, cognition, and mood – and then to identify important predictors of good versus poor recovery. This work will reinvent how we classify individual patient's injuries and measure recovery over time. In turn, we can design better, more targeted, and more patient-centered clinical trials that will increase the likelihood of finding treatments that work."
On potential predictors of poor outcomes after TBI: "I think that pre-existing factors that contribute to a person's brain reserve and brain resilience – such as education, employment, medical health, age, and genetics – will be very important predictors of outcomes after TBI. Because older adults now have the highest incidence of TBI, largely due to falls, I am particularly interested in understanding how aging impacts recovery after TBI. I expect this line of investigation to inform targeted clinical trials to improve outcomes in the very large and growing population of older adults with TBI."
Other applications for this novel research: "I'm hopeful that if we can develop this new analytic model and apply it to TBI, it could actually be much more widely applied across a number of chronic diseases and really move forward the field of clinical research methodology at large."
Why UCSF is the best place to do this work: "It's just an incredible joy to come to work and know that you're surrounded by so many people with such a concentration of not only intellect and expertise but also a passion for what they do and a thirst for knowledge and collaboration. I think UCSF is the best place on Earth to move neuroscience forward and help our patients."